In In honor of the 2016 Olympic games, #TBT to my trip to Rio de Janeiro and Corcovado Statue of the Christ: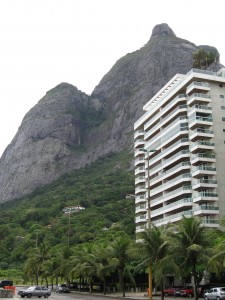 Most of Rio is apartment/condo living; so scenic
against the mountains!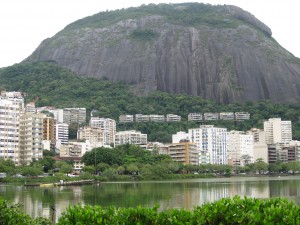 Much of the city curves around Guanabara Bay.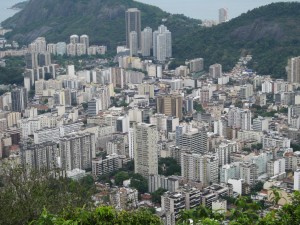 Modern Rio, the 2nd largest city in Brazil…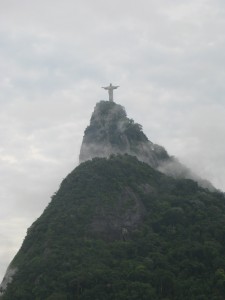 "The Corcovado" Statue of the Christ on Corcovado and
Sugarloaf Mountains. One of my favorite pictures — the
clouds would threaten to cover him, but he would reappear
and was always visible.
Another of my favorite pictures, the favelas of Brazil,
against the  modern city skyline.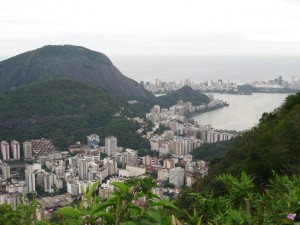 Famous view from the Corcovado Mt.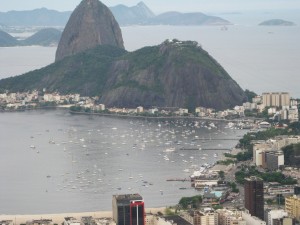 Famous, iconic "hunchback" mountains of Rio.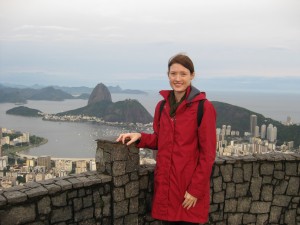 In  my red winter coat…It was only September, but man,
it was cold at the top of the mountain!
Cristo The Redentor (Christ The Redeemer) Statue;
one of the new seven wonders of the world.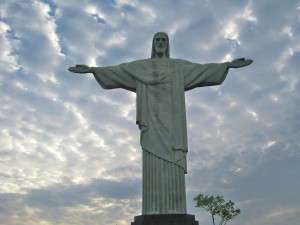 "Come all ye who are weary, and I will give you rest…"
Brazil is the largest Catholic nation in the world.
Getting to see Rio and the statue was definitely a
bucket list moment!
Go Team USA!