One of my favorite Christmas traditions is of course, decorating the tree. It's kind of a spiritual experience for me. I like to put the tree up early in the season so I can enjoy it for weeks. Its ornaments are a reminder of childhood, whimsy and a few of my favorite things.
Below are a few of my favorites: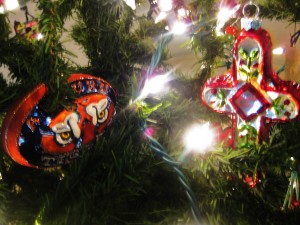 I used to joke that my Christmas tree was pretty much all Auburn and Jesus. That's still pretty much true, from just about any angle.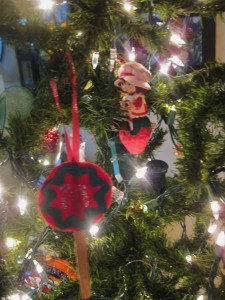 Two of the oldest ornaments on the tree — a popcicle stick ornament with an "M" I made in kindergarten and Strawberry Shortcake, who captured so much of my childhood.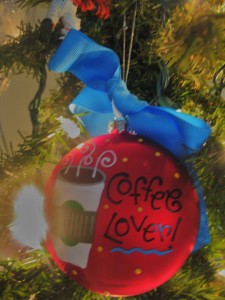 My mom gave me this one, insisting that "coffee" needed to be on the tree somewhere. And she was right…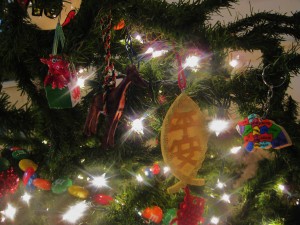 These are four of my favorites, collected from my Coffee, Tea and Holy Water travels — a dragon (cymru) from Wales, a wooden giraffe from a market in Tanzania, a red-tassle from China I managed to find in a Shanghai bookstore, and a keychain with the provinces of Honduras.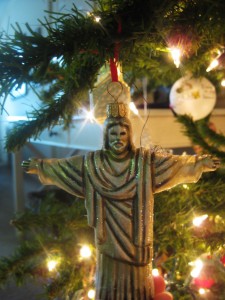 The Corcovado from Brazil
Another of my favorites — Father Time and Baby New Year. I've had this one since I was in high school, and it reminds me of the old year passing and a new year just around the corner.
Toomer's Corner in Auburn, one of my favorite places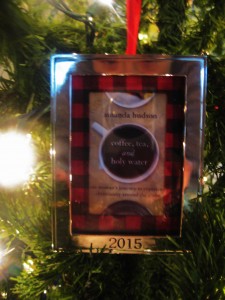 Something I'm thankful for this year…
One of  my favorite book series and movies…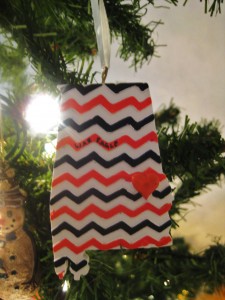 The State of Alabama, with a heart over the place I was born.
Fairly new to the tree, this was added last year, made by children in Kolkata, India.
Added this year, an M&M garland picked up in a Christmas shop from the Smoky Mountains. M&Ms have always been my favorite candy.
From my tree to yours, Merry Christmas and Happy Holidays.
Never forget the reason for the season.
Mandy