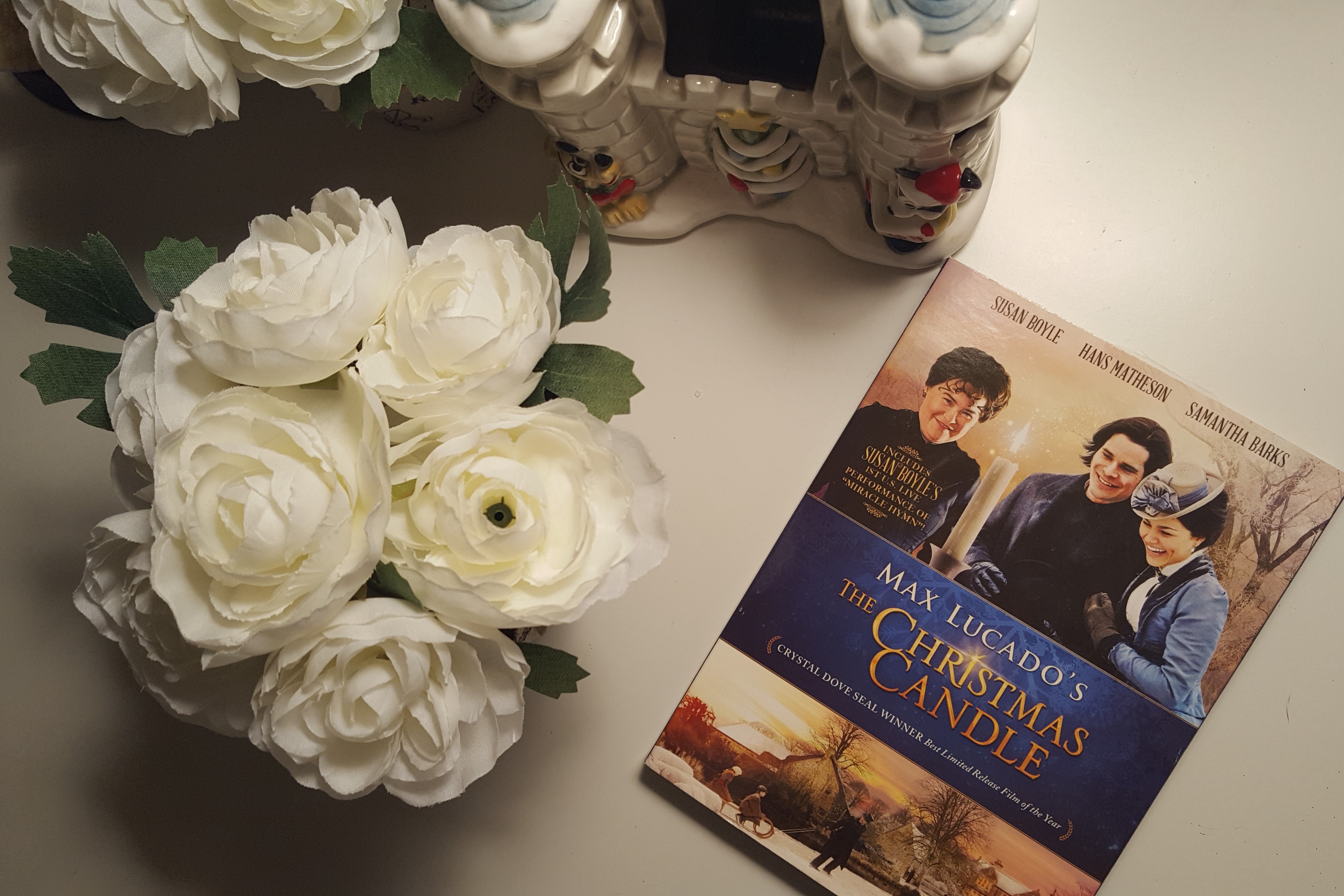 It's beginning to look a lot like Christmas…
I rarely write movie reviews, but if you're looking for a great Christmas movie this holiday season, I highly recommend The Christmas Candle, by Max Lucado – which may be one of the best movies I've seen in the last two years, period.
Set in 1890 in the English town of Gladbury, the movie follows a disheartened reverend, David Richmond , who reluctantly agrees to serve as reverend to the Gladbury parish. Richmond arrives in Gladbury around Advent, where the town is buzzing with the local legend of the "Christmas Candle." Rumor has it once every 25 years, an angel visits Gladbury and blesses a single candle in the town candleshop. The candle is good for one answered prayer – a miracle – for the candle's recipient.
Rev. Richmond doesn't believe in the legend, and chides the congregation for their belief in superstition. The town candlemakers, Mr. and Mrs. Haddington, are determined to see "The Candle" go to a worthy recipient…until the candle is lost. Or mixed in, to be precise, with all the other candles.
Unsure of who is in possession of the candle, the Haddingtons decide to tell the villagers one-by-one the same words that have surrounded the legend since it's birth.
"Have faith. Light this candle…and pray."
I won't spoil the ending, but this movie will have even skeptics and cynics believing in the power of prayer, and Christmas miracles.
Happy Holidays,
Mandy