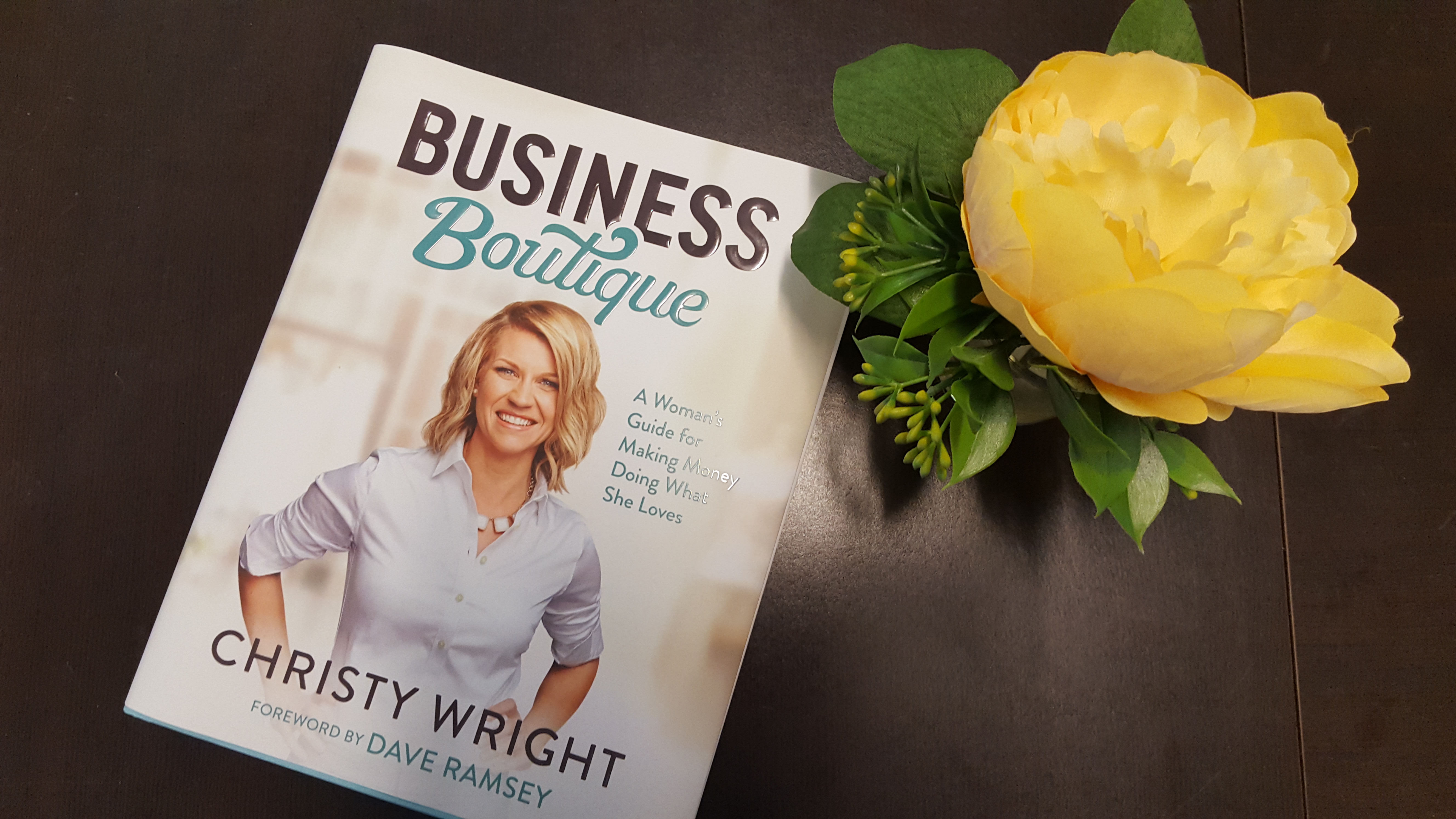 Today's post is a review of a hot new bestseller – Business Boutique by my friend Christy Wright.
Business Boutique: A Woman's Guide to Doing What She Loves takes readers through the path of turning a side hobby into a fulfilling day job, speaking wisdom and experience into every detail, including:
Finding Your Motivation
Overcoming Doubt and Eliminating Excusesd
Building "Tiers" or the Foundations of Your Business
Operational 101s
Marketing advice and more!
A certified business coach and Dave Ramsey personality, Christy encourages mightily while communicating tips and advice designed to strengthen the morale of even the most faint-hearted.
Highly recommended for anyone considering their own side business, you can check out Business Boutique and learn more about Christy here!